---
Health & Fitness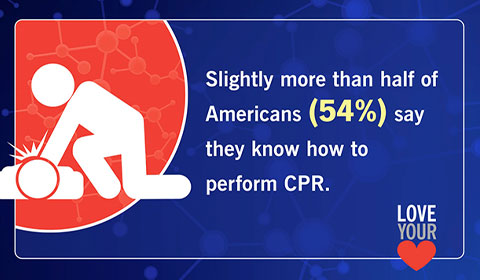 Ounce of Prevention: Making a Difference
By Mike Teague
I have been an emergency responder in the N.C. High Country for nearly 40 years. One thing that I have noticed through the years is the lack of basic first aid knowledge and skills among the general public. As a first responder I have encountered numerous instances when no care has been provided to the injured individual until our arrival. Comments such as "I didn't know what to do" or "I have never been trained in first aid" are what we often hear from family, friends and bystanders.
Recent events where trained medical personnel saved individuals in front of thousands, or even millions, of people on TV have brought to the spotlight the skills of our medically trained responders. The High Country is blessed with well trained and qualified medial responders. While I often find myself in awe of the skill sets of many of these first responders, this isn't what I want to focus on for this article.
My question is why aren't we as a society better trained in basic first aid? Even the best trained and prepared first responders are going to take several minutes to reach an individual in need. We must factor in the reporting time to the local 911 center, the alerting time to first responders and then the drive time to reach the patient's location. In many cases, simple first aid and/or CPR could have made a difference for the patient. I'm not referring to advanced life support skills held by our EMS agencies, I am referencing the basic lifesaving skills such as CPR, bleeding control or stroke recognition.
A study conducted by the New Cleveland Clinic found that only 54 percent of Americans know basic CPR. While that number sounds bad, it gets worse. Only one in six knows the recommended technique for chest compressions. The number fell to 11 percent when ask if they knew the correct pace for chest compressions. Dr. Steve Nissen is quoted in the 2018 New Cleveland Clinic Study: "When someone is suffering from cardiac arrest, time is not on their side. Immediate CPR can be the difference between life and death, doubling or even tripling a person's chance of survival." This statement is supported by data and statistics on the American Heart Association's (AHA) website at cpr.heart.org.
Additionally, the AHA states in their CPR facts and statistics section that only 40 percent of those who experience an out-of-hospital cardiac arrest will receive the help they need before professional help arrives. The AHA goes on to say that most out-of-hospital cardiac arrests happen at home (73.4%) or in a public setting (16.3%). These statistics support the need for everyone to have at least basic lifesaving skills.
How to get CPR and Basic First Aid Training
Getting basic first aid and CPR training has gotten much easier through the years. Access to this valuable training is offered by several agencies and can be studied online though different websites. Here, I'll introduce you to some local agencies and individuals who will make getting this training easy and convenient.
I talked with Gary Harmon, who is Chief of the Watauga County Rescue Squad and training coordinator with Caldwell Community College and Technical Institute (CCC&TI). Chief Harmon's position is important to local first responders because one of his tasks at CCC&TI is to facilitate and coordinate required and requested training for all first responders in Watauga and Caldwell Counties. Chief Harmon, through CCC&TI, works to provide first aid and CPR training for the general public, too. When asked about the importance of this training Chief Harmon said, "It is very important—you never know when an emergency might arise. CPR and first aid training will give you the skills to handle it." He went on to promote the Stop the Bleed class that is taught by CCC&TI. "The Stop the Bleed training is a quick class that will teach you to save a life from the dangers of blood loss which occurs during uncontrolled bleeding," Chief Harmon explained.
Avery County EMS Director Mike Edmisten backs up the statements made by Chief Harmon. With 14 years of EMS experience in both Watauga and Avery Counties, Director Edmisten noted that he, too, has seen the importance and the need of these skills in the general public. Director Edmisten, through Avery County EMS, coordinates and provides CPR and Stop the Bleed training in Avery County.
Kat Eller, who is the Community Resource Officer with the Boone Police Department, recognized the need in the Boone community for more CPR training. So she took the training and became a certified CPR instructor. Through the Boone Police Department she works with many different agencies and individuals to provide the training of lifesaving skills. Officer Eller is eager to work with any type of group to provide CPR training.
I reached out to Appalachian Regional Healthcare System (now UNC Health Appalachian) and spoke with Brandon Sullivan, the Training Center Coordinator. While they do not currently provide in-person CPR classes, he is able to set up a skills check-off after someone has completed the American Heart Association's online CPR Course; a variety of courses can be found at cpr.heart.org. Sullivan can work with individuals after completion of their online courses to provide check-off and certification.
It's Time for a New Skill
The need is there. We never know when or where a medical emergency will arise; it is important to be prepared to help save a life. The access to basic first aid and CPR training has never been easier. You can even train on a computer from the comfort of your own home. In the N.C. High Country, we have resources just a phone call or email away that can provide training for these vital skills. Please use the contact information below to start this important journey today!
Gary Harmon – Phone: 828-297-3811, Ext 5331 | Email: [email protected]
Mike Edmisten – Phone: 828-733-8286 | Email: [email protected] | Facebook @ Avery County EMS
Kat Eller – Phone: 828-268-6947 | Email: [email protected]
Brandon Sullivan – Phone: 828-268-8971 or 828-386-2161
American Heart Association: https://cpr.heart.org/
Mike Teague is the Assistant Fire Chief of the Boone Fire Department. Reach Mike at [email protected] or by phone at 828-268-6180 with questions or topic requests.
References:
American Heart Association @ https://cpr.heart.org/
New Cleveland Clinic @ https://newsroom.clevelandclinic.org/?s=cpr
Graphic courtesy of the New Cleveland Clinic