Community Tidbits
Following you'll find information on local events and programs, interesting people and a variety of opportunities from innovative organizations and businesses.
---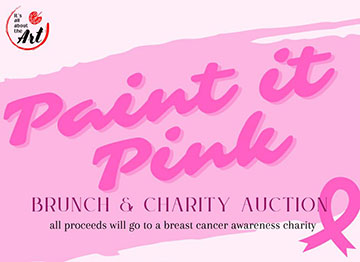 Paint It Pink! | It's All About The Art Gallery in Banner Elk, NC, is hosting a Paint It Pink Brunch and Charity Auction on October 1, 11 a.m. to 1 p.m., in honor of Breast Cancer Awareness Month this October. All proceeds from the event will go to a breast cancer awareness charity. Tickets are $35/person—simply call the gallery to purchase your ticket at 828-783-9233. It's All About The Art Gallery is dedicated to showcasing some of the most captivating works from emerging and established artists around the world; located at 163 Shawneehaw Ave, Banner Elk. itsallabouttheart.net
---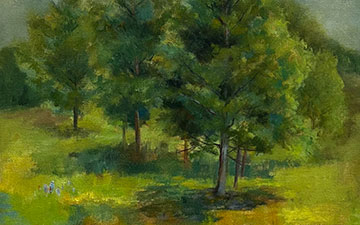 Your Ticket to Great Art | The mission of Florence Thomas Art School is to provide resources for instruction, exhibition and experience in the fine arts and heritage crafts for Ashe County and the region. The School is currently selling raffle tickets for a chance to win the grand prize of an original oil painting by Florence Thomas (valued at $2500). Second prize wins a gift certificate for any two-day workshop at the school, and third prize receives a gift certificate for any one-day workshop. Raffle tickets are available until October 1, and winners will be announced at the last West Jefferson Gallery Crawl of the year on October 14. During the Crawl, Florence Thomas Art School, along with the other galleries in and around downtown West Jefferson, keep their galleries open from 5-7:30 pm. It's a great opportunity to explore the downtown scene. Learn more at florenceartschool.org. (Artwork above by Florence Thomas)
---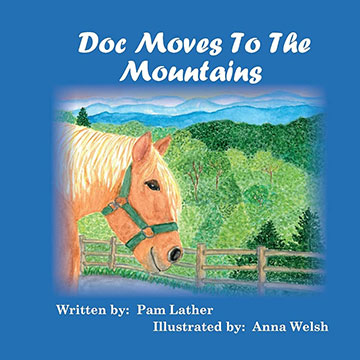 Doc Moves to the Mountains | Southern Sun Farm Sanctuary is a horse rescue operation here in our Blue Ridge Mountains, owned and operated by Ann and John Lisk (read our profile on Southern Sun Farm by clicking here). They rely on dedicated volunteers to help with all aspects of the farm. Sanctuary volunteer Pam Lather was especially moved by "Doc," the farm's 1,600-lb. Belgian Draft Horse, and has since written two children's books based on Doc's true journey.
"Doc Moves to the Mountains" follows Doc from the Outer Banks of North Carolina to the Blue Ridge Mountains, where he finds his healthy, forever home at Southern Sun Farm Sanctuary. Lather's sequel, "Doc Makes Friends," shares the horse's adventures on the farm. Illustrator Anna Welsh brings Doc and the NC landscapes to life.
To purchase one or both books for the early readers in your life, visit the Southern Sun Farm Sanctuary website at southernsunfarm.com.
---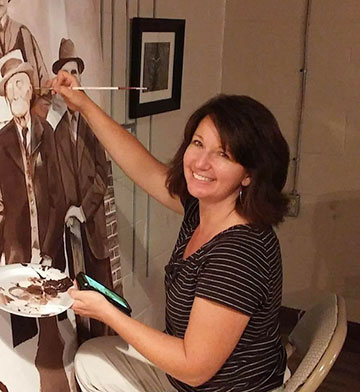 The Serpentine Chain: New Works by Artist Cristy Dunn | A new exhibit recently opened at the Johnson County Center for the Arts in Mountain City, TN. "The Serpentine Chain: New Works By Cristy Dunn" is a collection of work that marks the beginning of a collaboration between Dunn, painter and Executive Director of the Center for the Arts, and renowned writer Sharyn McCrumb for a coffee table book exploring the local people's relationship to the land here in Appalachia, and the cultural and geological connections between the mountains in the NC High Country and the mountains in Scotland and Ireland. The Johnson County Center for the Arts is open Tuesday through Friday from 10 to 5 and Saturday from 10 to 2. jocoartcenter.org
---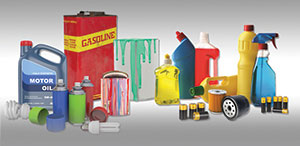 Watauga County Hazardous Waste Day | Several times each year, the various counties in our region provide special collection days for household hazardous waste (HHW). The proper disposal of HHW and the recycling of approved materials saves landfill space, money, natural resources and energy. The next Hazardous Waste Collection Day for Watauga residents takes place Thursday October 12, 8:30 a.m.-3:30 p.m. Learn more at wataugacounty.org.
---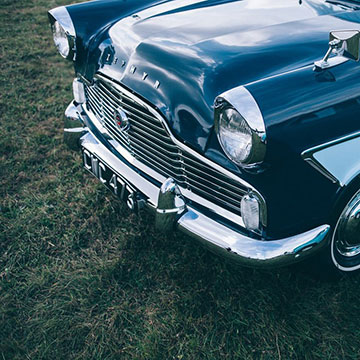 Kool Nites and Hot Rods | Blue Ridge Midnight Runners announce their 2023 Kool Nites and Hot Rods Cruise-In fall dates of Sept 23, and Oct 21. If cruising in a hot rod, classic car or muscle car is your thing, cruise over to downtown West Jefferson in Ashe County, where car enthusiasts set up from 3 – 9 p.m. This free event is sponsored by Blue Ridge Midnight Runners. For more information, call 336-977-1989 or visit ashechamber.com.
---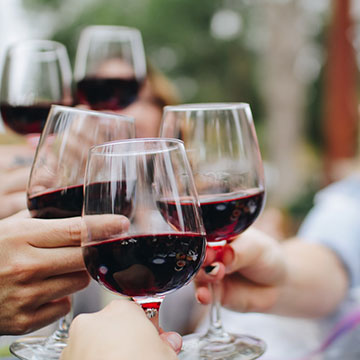 Fall Wine Hayride Beech Mountain | On October 20, 11 a.m. – 4:00 p.m., enjoy a mountain-side hayride to the Banner Elk Winery. Take in the atmosphere while enjoying a flight of wine and a tour of the winery. The hayride will begin across from Town Hall at 403 S Beech Mountain Parkway and end at Banner Elk Winery. Learn more at beechmtn.com.
---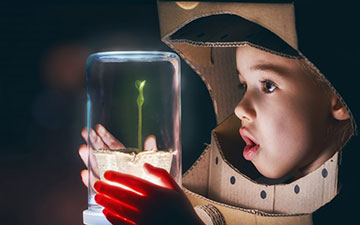 Coming Soon to Earth to Sky Park | The new Children's Discovery Center will consist of two adjoining buildings that feature hands-on STEM education for children (and adults) of all ages. Possible exhibits include the following: Demonstration Bee Hive; Where Does Your Trash Go?; How does Composting Work?; Alternative Energy Sources; Scaled Remote Control Model of NASA's Mars Rover; Robotic Arms; and many others! Interested in supporting the Children's Discovery Center? Contact the MCC Foundation office at [email protected] for information on how you can help. mayland.edu/foundation/childrens-discovery-center/
---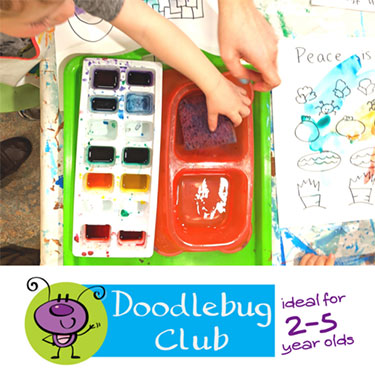 BRAHM's Doodlebug & Afternoon Art Clubs | Have an aspiring artist in your household? The Doodlebug Club is for preschool-age children ages 2-5 (and a parent/guardian). Doodlebugs meet every first and third Thursday morning of the month, 9:30-10:30—it's a fun, educational art program focused on basic art skills. The Afternoon Art Club is for children ages 6 – 12, and includes creative art-making activities through a variety of media, from watercolor to clay. They meet every Tuesday, 3:30-4:30, and each week features a famous artist, book, or theme to serve as inspiration and guidance for the art-making activity. Online reservations are required at blowingrockmuseum.org.
---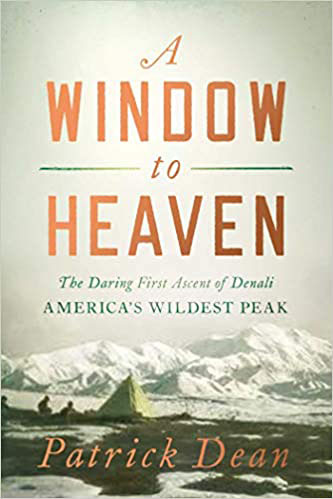 Holy Hikes & a Retreat in Wilderness and Discipleship | On October 22-25, join Patrick Dean, author of A Window to Heaven: The Daring First Ascent of Denali, America's Wildest Peak, for a special "Retreat in Wilderness and Discipleship." This retreat will invite you to encounter God and yourself in the wildness of these mountains and our lives through sharing the untold story of Hudson Stuck and by spending time hiking or relaxing at Valle Crucis Conference Center. Optional group hikes for various ability levels will be offered by Holy Hikes of WNC on Monday and Tuesday between learning about Stuck, who spent much of his ministry visiting remote Alaskan villages by dogsled and advocating for Native rights in the early 1900s. Visit the Valle Crucis Conference Center website at vcconferences.org.
---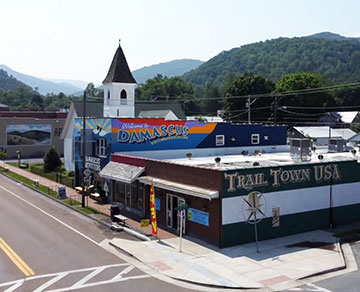 Damascus, VA, Shares New Tourism Video | A new video is gaining traction on social media! And now you, too, can take a virtual tour of Damascus, Virginia, yourself. Damascus is a popular adventure destination in the Southeast, made famous by the Virginia Creeper Trail, Appalachian Trail and the town's associated Appalachian Trail Days Festival, Grayson Highlands State Park, the highest peaks in Virginia, and more. Damascus is widely known as "Trail Town USA" and "the friendliest town on the Appalachian Trail." Get to know Damascus by viewing the video on Facebook @ DamascusVAEvents/, Instagram, or YouTube.
---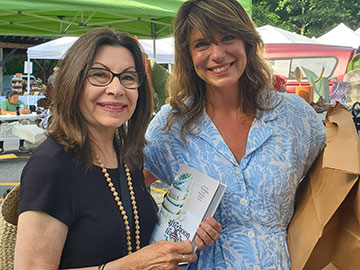 A Visit from Chef Vivian Howard | National celebrity Chef Vivian Howard, of A Chef's Life (PBS-TV), visited the High Country this summer to help University Libraries at App State in Boone raise funds for student scholarships. Owner of Chef and the Farmer in Kinston, NC, and several other restaurants, Howard spoke at a luncheon on campus for some 250 fans, who received her new cookbook, This Will Make It Taste Good, containing fun original recipes like Gas Station Biscuits, Hippie Burritos, and Picklesickles. After lunch, she lectured to a crowd at the Appalachian Theater on King Street, and the next morning caught up with CML writer Gail Greco (also a PBS cooking show host) at the Watauga County Farmers Market. In Howard's previous cookbook, Deep Run Roots, she wrote that as a youngster her family often drove to our neck of the woods, "visiting Tweetsie Railroad, picking apples and eating at the Dan'l Boone Inn."
---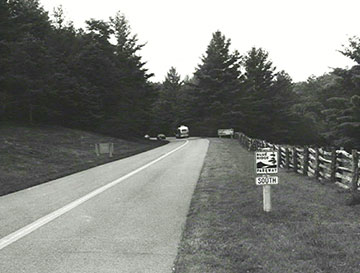 Blue Ridge Parkway Improvements Underway | Building this scenic route was a feat unlike any other at the time, and today, maintaining the historic Parkway is vital. Multiple ongoing road and bridge maintenance porjects will be happening across the Parkway this season. Visitors should plan ahead for their trips on the Parkway and check road status information updated daily on the Parkway's website. nps.gov/blri
---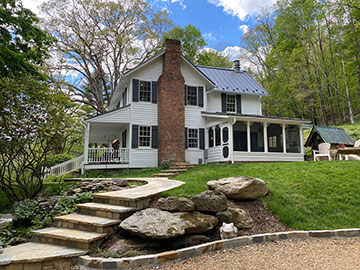 Saving Historic Places | The James Wellburn Whitehead House in Banner Elk, NC, has been selected to receive a 2023 Gertrude S. Carraway Award of Merit from Preservation North Carolina. The Carraway Awards are presented each year to people and organizations demonstrating genuine commitment through extraordinary leadership, research, philanthropy, promotion and/or personal participation in historic preservation. Owners Paul and Fabiana Lehman will be presented the Award on October 4. Learn more at PreservationNC.org and take a virtual tour of the restoration at historicbannerelkrental.com.
---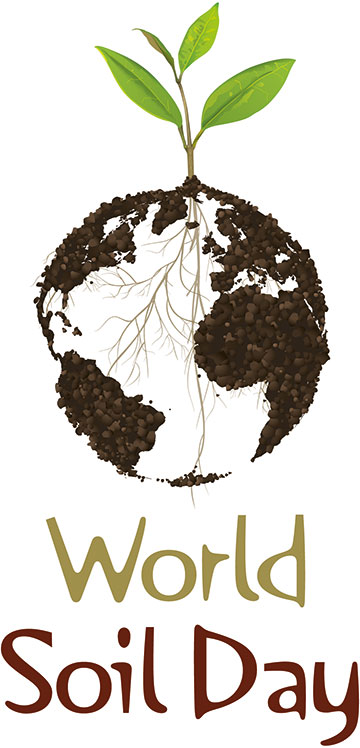 World Soil Day is December 5 | Did you know that there are more living organisms in a cup of soil than people on Earth? Soil is a world made up of organisms, minerals, and organic components that provide food for humans and animals through plant growth. In fact, 95% of our food comes from soils! World Soil Day aims to raise awareness of the importance of maintaining healthy ecosystems and human well-being by addressing the growing challenges in soil management and encouraging societies to improve soil health. Learn more at un.org/en/observances/world-soil-day.
---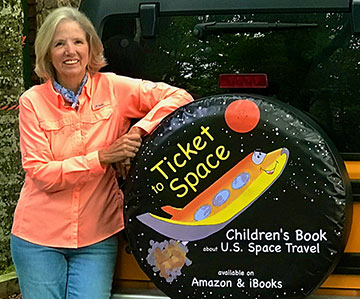 Sugar Mountain Author has Children's Book in Space | The children's book Ticket to Space is literally in space. It is written and illustrated by Adrienne Romberger, a 32-year seasonal resident of Sugar Mountain, NC. Ticket to Space is the story of a little upstart rocket named Gus, whose dream of reaching space takes readers on a historical journey through America's space travel adventures, from the Mercury rockets of the 1960s right up to today, when buying a ticket to go into space is possible. It is targeted for children age 3-8. Ticket to Space launched on the SpaceX Crew 6 mission March 2, 2023, and was then delivered to the International Space Station. It was subsequently read aloud and will be posted on storytimefromspace.com this fall. Millions of children around the world will see and hear Dr. Frank Rubio read Ticket to Space to them from outer space. Ticket to Space is available on Amazon and Barnes & Noble. Visit the author's website at seamoosestories.com.
---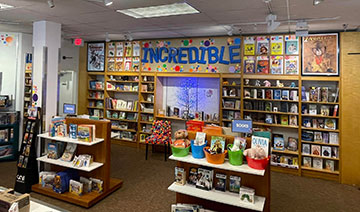 Wall of Books | If you're looking for a wonderful selection of books for children of all ages, visit the Incredible Toy Company and check out the popular "Wall of Books." Their ever-expanding collection includes everything from board books to chapter books. The store offers a Saturday Story Hour for children as well. The Incredible Toy Company is located at 278 Shoppes on the Parkway Rd. Suite 20 in Blowing Rock, NC. incredibletoycompany.com
---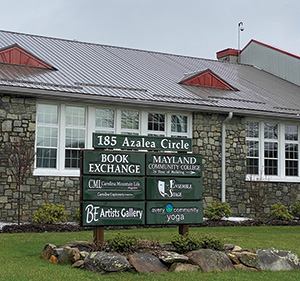 Tour the Historic Banner Elk School | The historic 1939 stone building in downtown Banner is home to the Town's Cultural Arts Center and one of the many stops on the Blue Ridge Craft Trails (https://www.blueridgeheritage.com/blue-ridge-craft-trails/). Shop for local arts and crafts at BE Artists Gallery (www.beartistsgallery.com), book tickets for live theatre performances at the Ensemble Stage Theater (ensemblestage.com), "bring a book, take a book" at the Banner Elk Book Exchange (BannerElkBookExchange.com), hone your favorite pose at the Avery Community Yoga studio (averycommunityyoga.com), and pick up an extra copy of CML at the CML Magazine "headquarters." (CMLmagazine.online)
---
Let Us Hear from You! Have an event or tidbit you'd like to share with CML readers? Send your information to the editor at [email protected].
---
Find more community tidbits! Visit CML at Facebook and Instagram!